ALBA is holding a webinar series focusing on region-specific issues linked to diversity and faced by underrepresented groups in brain research around the world.
Diversity and inequity have a different meaning depending on a region or country's culture and history. With this series, the ALBA Network wishes to picture a truly diverse and global view on issues faced by underrepresented neuroscientists, but also to discuss possible solutions to these challenges, which would be relevant to particular regions of the world by taking into account their specificity.
This webinar is the first of the Sub-Saharan Africa series and is organised in partnership with World Women in Neuroscience.
What it takes to succeed as a neuroscientist in Africa
Wednesday 2 February 2022 at 2-3.30 pm CET & WAST / 3-4.30 pm SAST / 8-9.30 am EST
In this webinar, ALBA & WWN wish to address diversity issues across the Sub-Saharan African neuroscience community. The panel discussion will explore the challenges and biases faced by neuroscientists while establishing their careers in the region, as well as the strengths present in the region - which can be exploited to find solutions.
After a brief introduction of the ALBA Network and the World Women in Neuroscience, the chairs, Dr Dangarembizi & Dr Owoyele, will provide an overview of the issues linked to diversity in brain research identified in the region through an online survey. Then Dr de Lange, Prof Temkou Ngoupaye and Dr Kakooza-Mwesige will talk about challenges and barriers met by scientists, looking at concrete examples in specific countries and focusing on the lack of mentoring and networking. In the second part of the event, Prof Zaky & Dr Orish will explore the strengths of the African region and list success stories, which neuroscientists could use in order to find solutions to the issues laid out in the first part of the webinar.
The discussion will be followed by a Q&A with the audience.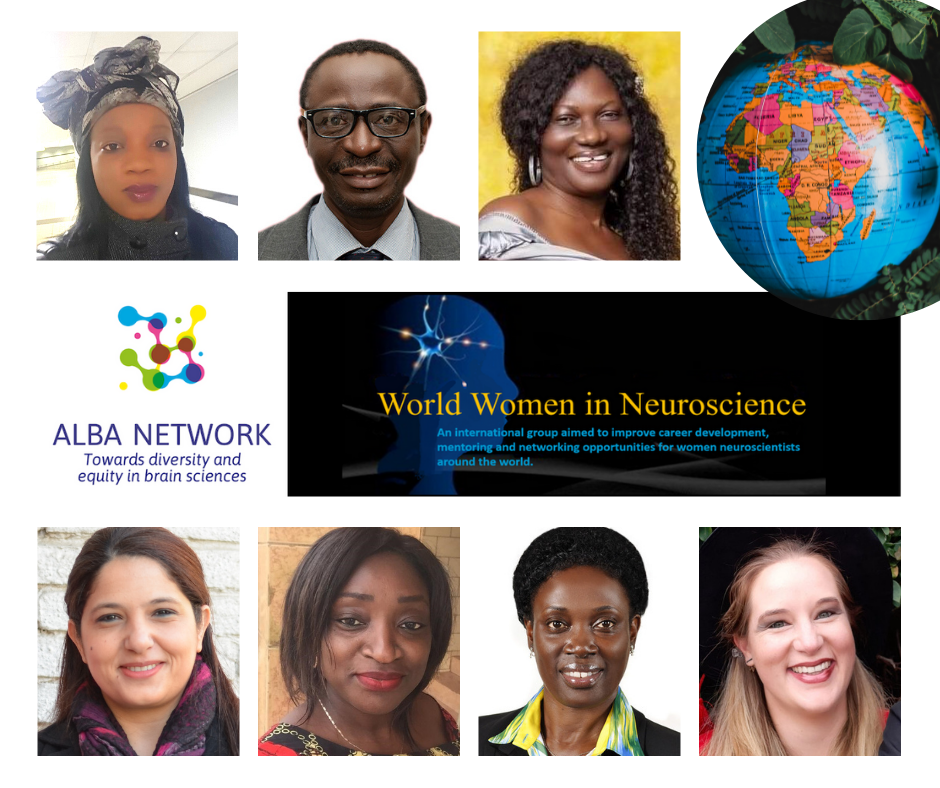 =======