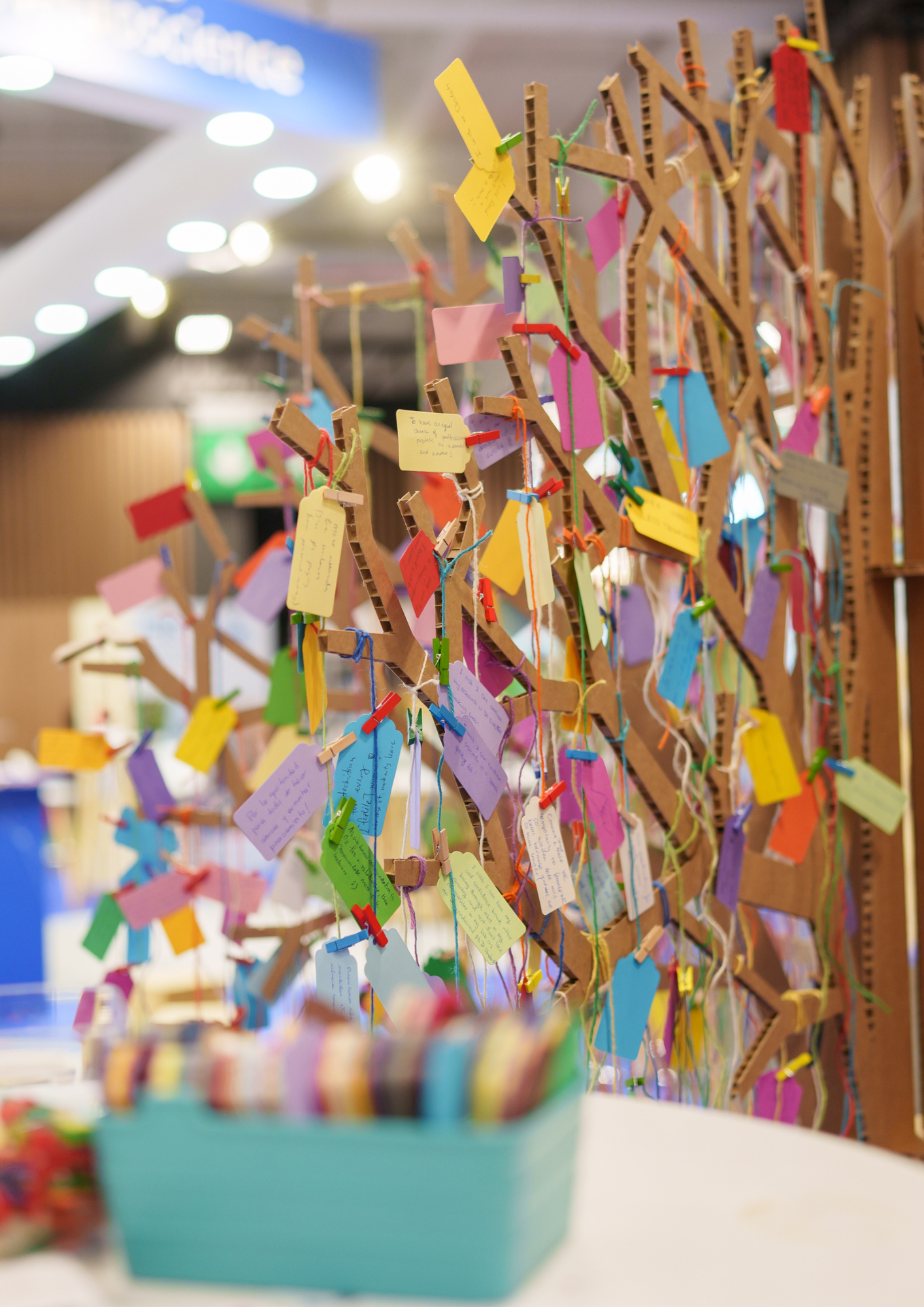 The ALBA Network invited all delegates at the FENS Forum 2022 in Paris, France to make a wish for a more diverse neuroscience community and inclusive research culture, and to share ideas on how ALBA can prioritise and meet its DEI goals in the coming years. Delegates left 675 wishes with powerful, recurring themes in line with ALBA's mission.
"Science communication in more languages"
"Call out toxic lab culture before reaching psychological breaking point"
"More collaboration and open science, less competition, redefining excellence"
"More representation of women in leadership roles and speaker line-ups"
"Make science more accessible to economically disadvantaged researchers"
"Support work-life balance and career continuity for scientist-parents"
"More inclusion, acceptance and belonging. Less elitism."
"Less Eurocentric locations for conferences and more diverse speaker lineups."