Arish Mudra Rakshasa-Loots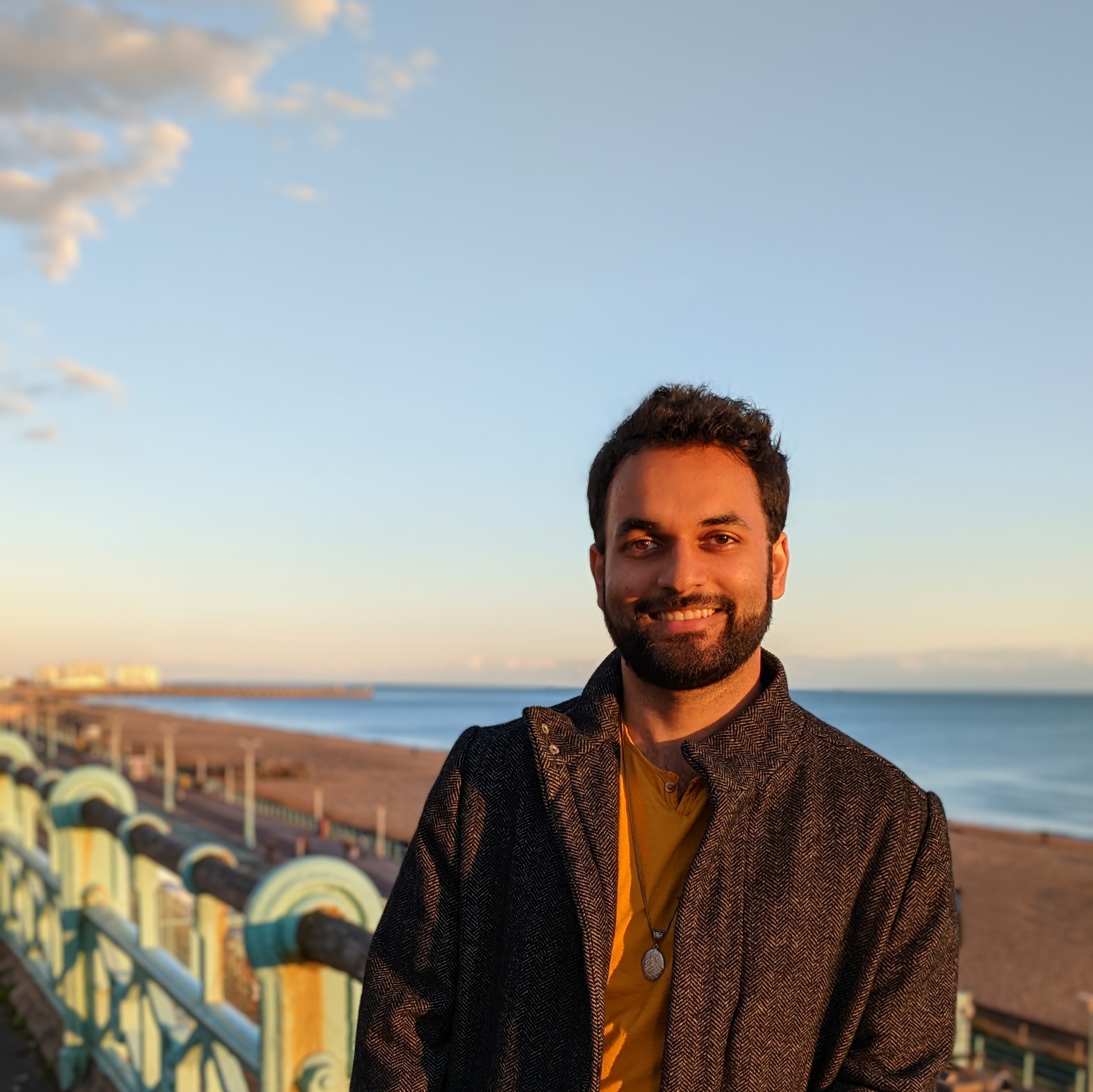 "Integrating equity & inclusion advocacy in my research is more than a checkbox activity for me. It is the Sisyphean task of overcoming systematic barriers to professional development that lie ahead of me, while devising useful ways to dismantle those barriers for others to come. As a queer brown immigrant from the Global South, I am committed to creating a more inclusive culture for our researchers and research participants alike. This recognition enables me to remind other multiply-minoritised and early career researchers: you are not only welcome in neuroscience, but your lived experience and perspectives are essential to progressing this field forward." - Arish Mudra Rakshasa-Loots
Arish Mudra Rakshasa-Loots is a PhD student at the University of Edinburgh in the UK. His research asks whether neuroinflammation arising from HIV infection in the brain, contributes to the high risk for depression among people living with HIV. To address this, he leads a portfolio of clinical neuroscience studies in South Africa, the UK, and Netherlands.
Arish has been awarded the ALBA-FKNE Diversity Prize 2023 in recognition of his contribution and outreach efforts towards reducing HIV-related healthcare inequities and also in promoting gender, ethnic and regional diversity in mental healthcare, research and teaching. Among them, the ALBA Network and the FENS-Kavli Scholars would like to highlight the following achievements:
He led the design of a demographic questionnaire which offered participants diverse and culturally sensitive options in isiXhosa to self-report their sexual orientation and gender identity, making a strong case for the increased inclusion of gender and ethnic diversity in participant cohorts.

He led the production of the first open-access isiXhosa-language version of the Patient Health Questionnaire (PHQ-9), expanding its use as a culturally specific tool for clinicians serving South African Xhosa speakers to screen for depressive symptoms.

He contributes to building science capacity in his hometown in India by organising research skills training programmes for high school students and offers free mentorship support for Project EduAccess, a non-profit initiative that aims to improve access to higher education in the UK for learners from marginalised communities in South Asia. 
The ALBA-FKNE Diversity Prize Selection Committee would like to congratulate Arish for being such a vocal advocate of equity and inclusion in the field at this early career stage, and encourages him to continue his efforts.
More information on the ALBA-FKNE Diversity Prize can be found here. Read the official press release here.