Gender and Science Meet 2021
Do I have to act like a man to succeed in science?
Tuesday 9th February 2021 2.30 - 4.30 pm CET
On the occasion of the Gender and Science Meet 2021, the Alba Network and the Heidelberg Pain Consortium partnered to organise an online mentoring workshop.
In the recent times, there has been increasing awareness to enhance the gender equality in leadership in science. Several actions are based on a distorted bias of the conventional male leader's approach being assertive, goal and task-oriented, which is displayed as being superior to `soft´ feminine traits: insightful, empathetic, integrative and relationship-oriented. For a long time, women have been given the impression that they have to develop typically 'male' characteristics to reach higher positions, leading to inner turmoil and insecurity regarding 'Do I have to act like a man to succeed in science?'.
In this panel discussion between leading female scientists and young investigators, the invited speakers tackled how a diversity of behavioural, social and leadership attributes and attitudes can best be harnessed to create a professionally-balanced and successful environment, with a perspective to foster gender equality in science leadership.
During this session, each panelist talked about their experience regarding the topic. The discussion was followed by a Q&A with the audience.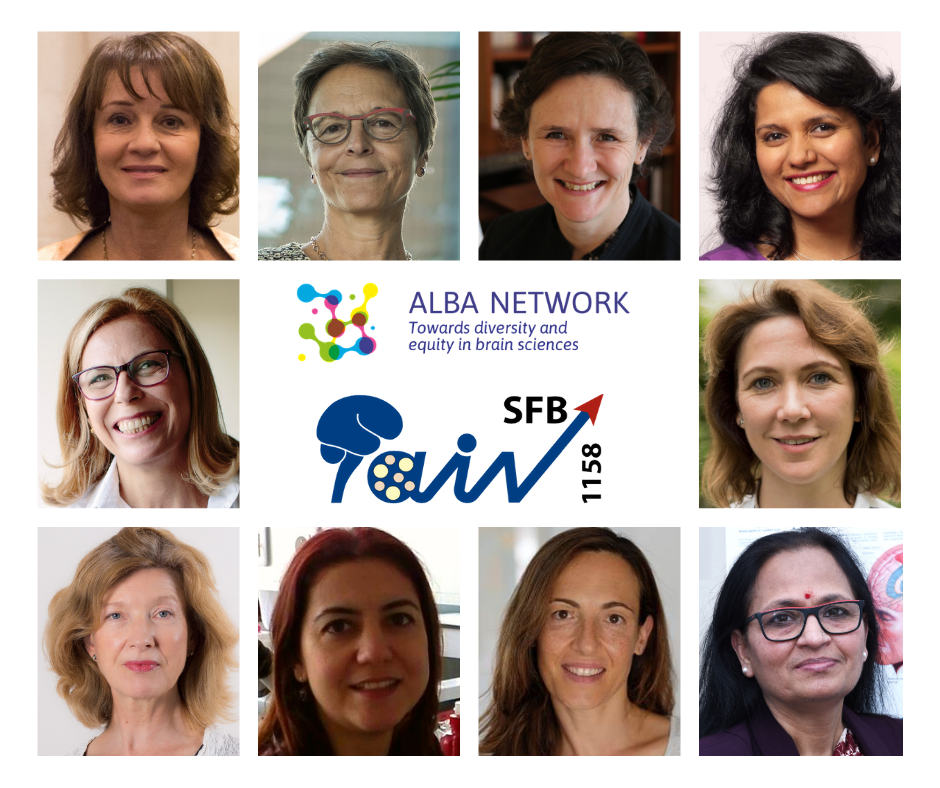 Prof Rohini Kuner (Heidelberg University, Germany) -

Speaker of the Heidelberg Pain Consortium

Prof Nadile Attal (Ambroise-Paré Hospital, France)
Prof Sushma Bhatnagar (All India Institute of Medical Sciences, Delhi, India)
Prof Marzia Malcangio (King's College, London, UK)
Prof Hannah Monyer (Heidelberg University, Germany)
Prof Carmen Ruiz de Almodovar (Heidelberg University, Germany)
Prof Carmen Sandi (Swiss Federal Institute of Technology, Lausanne (EPFL) Switzerland) -

Chair of the ALBA Network

Prof Rebecca Slater (University of Oxford, UK)
Prof Irene Tracey (University of Oxford, UK) - 

FENS President-Elect & ALBA Advisor

Prof Ipek Yalcin (Universityof Strasbourg, France)
Organizers and Moderators of the event: Prof Rohini Kuner and Prof Carmen Sandi 
Coordination: Pooja Gupta (Heidelberg Pain Consortium coordinator), Mathilde Maughan & Lauriane Nallet (ALBA Office)
For enquiries, please contact: pooja.gupta@pharma.uni-heidelberg.de